Some of my dancers are now also availabe in brons! The sculptures are casted in limited editions (max 6 or 12) for I want them to stay unique! In that way you are guaranteed that you have a unique SnoecK sculpture!

The picture gallery in the middle illustrate the sculptures now available in brons.
More to come soon!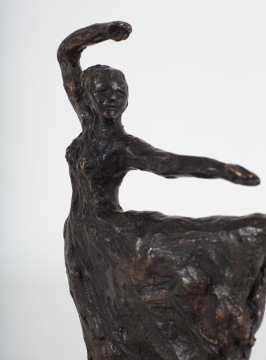 A movement, the position of a hand or head, the way a body curves tells you so much more than words...
It instantly evokes an emotion and the greatest part is that this differs between people, based on own experiences and the way they percieve the world.

I get inspired by people that tell a story. Whether it's a captured movement of unbounded youth or the wisdom in old faces or bodies, the effect that this has on me is something that I cannot ignore. It inspires me to translate my feelings into a portrait or sculpture ...

Contact me for price quotations and/or special requests.