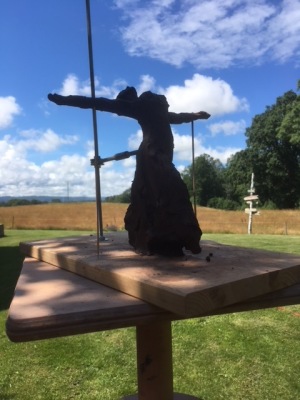 This is a sculpture in commission for a customer.

This picture, with the magnificent blue sky above underlines the freedom this dancer feels when she surrenders to her passion of dancing....

People have asked me several times if I have danced myself...
I do love to dance, but have never done it on a professional level

I'd rather try to capture the moves, their passion in my sculptures.